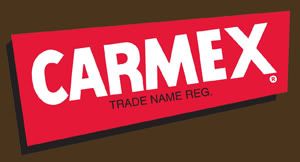 ***CLOSED!!!***



Greetings! Hope everyone had a happy happy Turkey Day! I'm a member of the Carmex® Blog Squad!




Today I get to bring to you, straight from

Carmex

, a review of (and giveaway for!) The Carmex® Healing Lotion and Healing Cream collection




So far, it's off to a fantastic start. We're very pleased with the quality of the lotion so far— Hey Carmex! Keep up the great work!



I love Carmex and the Original (menthol) Carmex in the pot. I also love that the original

Carmex

boasts

now

being

greener

. Because here at Locomotion of Expressions, we proudly

acknowledge all things Green!
Unfortunately
, there wasn't a pot of Original Carmex in my gift bag, but there was a bunch of other stuff!

What was in it?
I was unaware that Carmex had branched out of lip care and into Skin Care! But I am glad they did! It smells great, absorbs quickly, leaves me feeling oh-so-soft and moisturized. I have super dry skin. Well, back up a little. I used to not have dry skin. But now... we have very hard water which my
taste-buds,
my hair, and obviously my skin despise. My skin has been ashy and flaky lately. And it's pretty darn gross to say the least. I am glad they sent me this lotion (talk about ironic) I just noticed this skin issue the other day!!!
If you want to win today it's really easy, follow this blog and "Like" or Follow Carmex, you don't have to do both, just whichever is your preferred method.
Then tell me you did and your Facebook/Twitter handle/username/display name. So I can verify your entry. If you do not leave a name that can be proven, your comment cannot win. you must also follow this blog publicly via GFC. (But only for 95 more followers!) Once Locomotion of Expressions reaches 1500 GFC we will make that just an extra entry option! So probably by the new year!
The New Year will bring changes like that (but only good ones) to this blog, and if you win, Carmex will be bringing you be healthy skin by the New Year!
Make it your resolution to look for this lotion/creme in stores near you. And keep an eye out for
Coupons
for it too!
PS! Carmex is also hosting their own "Giveaway" but for different stuff! Check it out
Here!
What will you win?
Carmex has generously offered to send a Carmex Healing kit (consisting of a 5.5 ounce Carmex Healing Lotion, 4 ounce Carmex Healing cream, 1 ounce Carmex Healing Lotion, and .75 ounce Carmex Healing cream) to one lucky winner!
How to win?
Mandatory entry!
Say, "I want to win!"


One entry per person. Multiple entries will be deleted!
This giveaway will end on
Winner will have 48 hours to respond to winning email and confirm shipping address.
Winner must be a Public GFC blog follower.
Winner's name will appear on this post, as well as on my Facebook Fan Page.
What does *SEP* stand for?
In which I usually only allow 1 entry per person.
You may also notice a few of my giveaways have the tag "RR"
That means regular Reader.
An "RR" giveaway is not advertised on lInkies and giveaway sites. That gives it a smaller amount of entrants, and better odds for you.
As does the SEP.
I don't do these very often, because most sponsors wouldn't want that. Only when allowed and necessary. In this case, Carmex wants all of it's winners by
Dec 7th
. I have to allow time for winner response. Which can take 3 diff winners at times. Not usually though.
Anyway, hope this helps you guys better understand this blog!

~Good Luck!~
Disclaimer
:
I received one or more of the products or services mentioned above for free in the hope that I would mention/review it on my blog. I only recommend products or services I use personally and believe will be good for my readers. I am disclosing this in accordance with the Federal Trade Commission's 16 CFR, Part 255: "Guides Concerning the Use of Endorsements and Testimonials in Advertising." The opinions expressed in this post are entirely my own. Your experience with the product may differ from mine.