NICKELODEON'S TOP-RATED PRESCHOOL SERIES BUBBLE GUPPIES
MAKES A SPLASH WITH ITS FIRST-EVER DVD
AVAILABLE MAY 1, 2012
Come discover the vibrant 3D underwater world of a group of diverse preschoolers with colorful fish tails in the brand-new DVD,Bubble Guppies. The episode premiered in prime-time on Sunday, Feb. 19, at 8:00 p.m. (ET/PT) on Nickelodeon. Sold for the suggested retail price of $16.99.
Bubble Guppies
, which releases on DVD Tuesday, May 1st. Set to a soundtrack of catchy pop songs,
Bubble Guppies
infuses the core elements of kindergarten readiness, including: math, literacy, the arts, science and socio-emotional development. The DVD features a special double-length episode, "Bubble Puppy's Fin-Tastic Fairytale," guest-starring Wanda Sykes. The episode will premiere in prime-time on Sunday, Feb. 19, at 8:00 p.m. (ET/PT) on Nickelodeon. In addition, families can enjoy two extra
Bubble Guppies
episodes, and DVD exclusive special features including a "Create Your Own Bubble Guppy" game, karaoke music videos and a jukebox song selection.
Bubble Guppies
closed 2011 as the top preschool series across all TV with kids 2-5.
Bubble Guppies Episode Synopses
Bubble Puppy's Fin-Tastic Fairy Tale! (Double-Length Episode)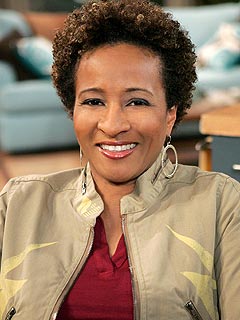 Once upon a time, Molly and Gil went up a hill to fetch a pail of water. But when a mean Witch, played by Wanda Sykes, turns Bubble Puppy into a frog, Molly and Gil enlist the help of some famous fairytale friends to undo her mean green spell. They better work fast or else no one in the Enchanted Forest will live happily ever after!
Bubble Puppy
Gil wants to adopt a puppy after seeing one he really likes at the adoption center, but the Bubble Guppies have to learn how to take care of a pet before he can bring it home.
Bubble Bites
Ms. Pinkytoe, a friendly crab, gives Gil a few Bubble Bites to feed to Bubble Puppy. Bubble Puppy wants more food so the guppies head to the supermarket. They discover there is one box of Bubble Bites left and both Gil and Ms. Pinkytoe want it, so they must compete in a Bubble Bites biathlon. Will Gil get more Bubble Bites to feed Bubble Puppy? Or will Ms. Pinkytoe get them for her dog, Bud?
Bubble Guppies Fast Facts:
DVD Running Time: Approximately 88 minutes
"Create Your Own Bubble Guppy" DVD Game
2 Karaoke Music Videos
"Fairytale Pop Song"
"I'm So Mean" (Wanda Sykes)
Save $6 if you pre-order on Amazon
About Nickelodeon:
Nickelodeon, now in its 32nd year, is the number-one entertainment brand for kids. It has built a diverse, global business by putting kids first in everything it does. The company includes television programming and production in the United States and around the world, plus consumer products, online, recreation, books and feature films. Nickelodeon's U.S. television network is seen in more than 100 million households and has been the number-one-rated basic cable network for 17 consecutive years. For more information or artwork, visit

http://www.nickpress.com

. Nickelodeon and all related titles, characters and logos are trademarks of Viacom Inc. (NASDAQ: VIA, VIAB).
About Paramount Home Media Distribution
Paramount Home Media Distribution (PHMD) is part of Paramount Pictures Corporation (PPC), a global producer and distributor of filmed entertainment. PPC is a unit of Viacom (NASDAQ: VIA, VIAB), a leading content company with prominent and respected film, television and digital entertainment brands. The PHMD division oversees PPC's home entertainment, digital and television distribution activities worldwide. The division is responsible for the sales, marketing and distribution of home entertainment content on behalf of Paramount Pictures, Paramount Animation, Paramount Vantage, Paramount Classics, Insurge Pictures, MTV, Nickelodeon, Comedy Central, CBS and PBS and for providing home entertainment fulfillment services for DreamWorks Animation Home Entertainment. PHMD additionally manages global licensing of studio content and distribution across worldwide digital and television distribution platforms including online, mobile and portable devices and emerging technologies.
What we thought:
Devonny calls them Guppies, leaving out the "Bubble". This entertaining cartoon aired for the first time in 2011 on Nick Jr to an attentive audience and has captivated the hearts of Nick Jr fans since.
It actually made me lose 20 minutes the other day while I was trying to clean. I get the little "Line Up" and "What's for Lunch?" stuck in my head every-time!
You should see Devonny go, dancing excitedly and clapping for Bubble Guppies. I love that you can count on Nickelodeon to continuously turn out hits like UmiZoomi, Bubble Guppies, Dora, Blues Clues, Wonderpets... among others!
I was excited (and GiGi was too!) to get a chance to own the very first Bubble Guppies DVD.
At the rate Nick Jr cartoons take off and gain popularity, this is sure to be their next most popular hit. It is already extremely
popular
among the young children, gaining momentum daily! I mean- the puppy "Bubble Puppy" has a tail, & how stinking cute is that? :)
ONE Locomotion of Expressions reader (US only) will win a copy of the same DVD featured in this review by Yours Truly!

Just comment that you want to win! That's it.
For one daily entry, you may tweet this giveaway using the ending date 4/30 and "mentioning" me @1caseycolette, please use hashtag #giveaway. You can even use the SHARE buttons that run along the bottom of the post there.
Here's an example of a tweet:
"
I entered 2 #win @1caseycolette #BubbleGuppies dvd #giveaway end 4/30 &
u still have time 2 enter too! #itstimeforlunch
http://tinyurl.com/82upl7t
"
Disclaimer
: I did not received any monetary compensation for her review. I did receive a free product to try out so I could evaluate and use it for this review. My thoughts & opinions in this review are unbiased & honest and your opinions may differ.I am not responsible for delivery of any giveaway items won from this blog. We are not responsible for injury or mis-use of any products won from the Blog. Please read our Terms of Service & Disclaimer Policy before entering our giveaways. Thanks!