Excuse our foul language, but there is no other way to put it. These are funny, and if your offended by foul language, best if you just hit the little red "
X
" in the corner, up there to the right....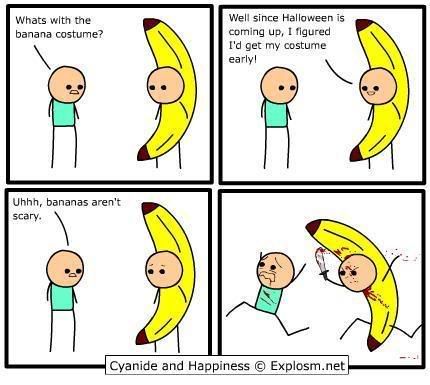 Admittedly, if you want to travel with a banana, you need to have some kind of protective case for it. We're not quite sure, however, about the
banana bunker
...
While no doubt practical, there's something about the design of this gizmo that seems a little... er... hm...
Or maybe it's just us. What do you think?
GROSS!