Blooming Expressions – are a fresh new way to express your love again and again. With the press of a button, a flower blooms to reveal a special message for a special person. The best part — the flower closes and can bloom again and again, expressing your love and admiration any day of the year. You can find the full garden of Blooming Expressions at your local

Hallmark Gold Crown store

, as well as select Hallmark retailers for $14.95.
If you are anything like me, it can be hard for you to rationalize spending over 30$ on a dozen flowers. Especially since the are going to wilt and die. I know they can live a while in water cut, but no matter how diagonal I cut them, (yes! I do it underwater too!) nor how often I change the water, or add food to the water- they still die and very quickly at that. I can barely preserve them for more than a week. If I get it that long I am lucky.
Hallmark solved that problem with this adorable Blooming Expressions. Small and stylish enough to be on the fireplace mantel without the worry of watering or cleaning up petals! Cool- right? Through moments big and small, and through both happy and difficult times, Hallmark helps you give voice to caring thoughts and let others know your feelings.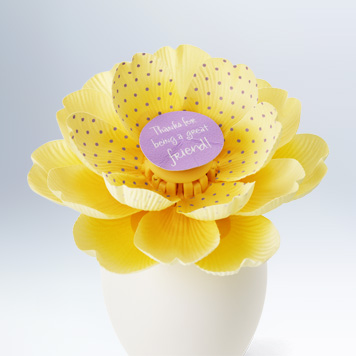 Blooming Expressions
- in fact the name sounds like a certain wonderful Mommy Blog (*ahem!*) called
Locomotion of Expressions
, don't ya think?
Despite
what I have heard (and gasped at) lately, Mother's Day is not just about YOUR Mother, it can be a friend who is a Mother. I send all my GF's Mother's Day Cards and such. Most of my friends husbands tend to suck at gifts, and I don't mind!
Hallmark has done a remarkable job branding themselves with the above sentiment. It's truly all about celebrating all of life's special occasions!
With Mother's Day just around the corner, Hallmark is full of great gift ideas, but there's also great ideas for other important people worth honoring on mother's day. Your aunt. Your grandmother. Your neighbor who was like a second mom growing up.
Here's a fabulous way to show them you think they're special, with a sweet gift they can look at all year long.
Bonus, you don't have to water it.
These stunning, fabric blooms are showcased in a beautiful vase – press a button and watch the blooms unfold to reveal a heartfelt sentiment.
The lavender Blooming Expressions™ come with one of two sentiments: What a blessing you are, or You are one of life's best gifts.
Tell Mom the little things mattered. The first of three short videos based on our Mother's Day commercial. If you missed the full commercial you can find it here http://on.fb.me/MD_COM.
Blooming Expressions (MSRP $14.95 in USD) are also great for visiting grandparents in nursing homes or other places where flowers are frowned on (who ever thought there would be such a thing, frowning upon flowers!) I have found them in my local Publix by the greeting cards.
Hallmark introduced the first-of-its-kind Blooming Expressions — a fabric flower that blooms to reveal a message for a special person. Blooming Expressions blossom repeatedly with the touch of a button, letting a consumer express love, appreciation or friendship again and again, while allowing the person receiving the gift to relive those warm feelings any day of the year.
"With the ability to last forever and bloom multiple times, Blooming Expressions enhance the tradition of giving a loved one flowers," said Hallmark product manager Dan Woodall "We're excited to offer consumers another innovative and tangible way to express what's in their hearts."
About Hallmark Cards, Inc.
Hallmark makes the world a more caring place by helping people express what's in their hearts and spend time together – a privilege few other companies in the world enjoy. Hallmark greeting cards and other products are found in more than 38,000 retail outlets in the United States, including the network of flagship Hallmark Gold Crown® stores. The brand also reaches people online at Hallmark.com and on television through Hallmark Hall of Fame original movies and cable's top-rated Hallmark Channel. Worldwide, Hallmark offers products in more than 30 languages available in 100 countries. This privately held company is based in Kansas City, Mo., and is led by the third generation of the founding Hall family. Visit http://corporate.hallmark.com for more details.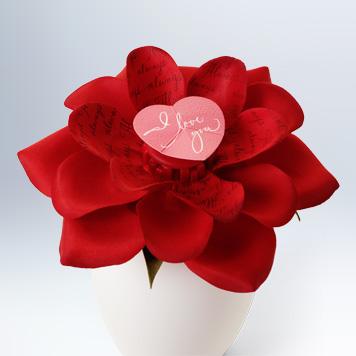 If you haven't yet bought a Mothers Day present, and want the Blooming Expressions giveaway for yourself or another occasion.. you can also find great
special
offers here
in store offers
One
Locomotion
of Expressions readers is going to win a Blooming Expressions from Hallmark! Give it to someone special for Mother's Day or save it for another one of life's special occasions! This giveaway will end on 5.17 at 11:59 pm. Good Luck to all who enter, and as always the winner will have 48 hours to reply to the winning email and provide shipping address.
:)
a Rafflecopter giveaway
#HallmarkPressPause
Disclaimer:
I received a complimentary product sample from Hallmark to facilitate this review, this is NOT a sponsored review. All opinions are honest and my own, my opinions may vary from yours! All opinions are mine and mine alone. I am disclosing this in accordance with FTC 16 CFR Part 255 concerning the use of endorsements and testimonials in advertising.