My shirt:
FIND X T SHIRT
Find X t shirt. t-shirt is soft, fits great and feels like you've been wearing the find x shirt for years the second you put it on! Perfect t-shirt for anyone getting ready to step into a math test. You can never be wrong with this funny find x tee shirt! Perfect shirt for any Math teacher, yes, you have seen it all. Funny t shirt, math t shirt, great hit with teachers, students, and anyone confounded by Math.
Find X T Shirt
which is in the
Men's T Shirts
category, is quite possibly my favorite shirt that I found for the price limit they imposed upon me.
(LOL
). I despise math and wish I would have thought of this in Algebra II. This is awesome. High 5s for the designer!
CrazyDogTshirts.com is unique in that they have a
Mystery Shirt Deal for $6.99
. You just pay for it, and you get a surprise of one of their best selling shirt's in the mail This is perfect for an indecisive girl like me, and most everything on their site is funny and cute, so that's really special.
Bellow I have included the best of the best so you can get an idea of what they have- as well as my quirky sense of humor.
This site offers worldwide shipping! Sweet!~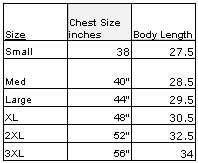 My opinion.
I found
so
many shirt's I like here, but I won't be surprised if they wear out quickly. The shirt is actually rather transparent. However the image in the shirt is of high quality, so that's great!
A
ll three
of the shirts I was sent from all three of their sites was thin to the point of being able to see sunlight through them in this manner. But all people have different opinions, and a thin Tee could be a good thing, so I will let you make your best judgement there.
As far as the image selection goes.. I found it quite hilarious. I enjoyed browsing their shirts and found many that I would have loved. I have a very dirty mouth and I love to shock people with these funny shirts. Noah owns quite a few of them. I will say some of the prices are what you would find at a mall. You can catch some deals here, so check often and you might be able to help that Christmas supply issue you might be having right now.
Feel free to choose any adult tee $16.99 or less (regular retail)....For giveaways, winners will receive a $15 Gift Card, but they cannot have received a promotional item within the past 90 days, or own a review/giveaway blog of their own. I have 3 giveaways right now for this brand, as they have 3 different sites, and I am including 1 giveaway for each blog post of each site they own, but please make a note that the gift cards will be issued for CrazyDogTshirts.com, regardless of the store being reviewed.
MANDATORY:
Say, "I want to win!"
This contest will end on 11/8 and the winner will have 48 hours to respond to the winning email
with
a prize selection
and
shipping address.
To win this shirt, just comment that you want to win...
(actually wanting to, actually helps too!)
For Extra Entries -
I have a small list here, each task you complete earns you 1 comment = 1 extra entry!
You can follow:

http://courteneybrianne.blogspot.com/ (Via GFC)
Also you may follow:

http://corabeth27.blogspot.com/ (Via GFC)
You may follow my Twitter:
https://twitter.com/#!/1caseycolette
OR like my Facebook https://www.facebook.com/LocomotionOfExpressions
You can also share (1x each day on Twitter AND on Facebook) Each Share for EACH site earns one extra entry DAILY per site! Please use #HASHTAGS "#win & #giveaway" and also pleas tag me by using: "@1caseycolette" use the ending date and prize and link please. Then, share the timestamp.
Follow me on the networked blogs box to the right on my sidebar!
~That's it!~
GOOD LUCK!!!
See complete
Rules
Disclaimer:
I received one or more of the products or services mentioned above for free in the hope that I would mention/review it on my blog. I only recommend products or services I use personally and believe will be good for my readers. I am disclosing this in accordance with the Federal Trade Commission's 16 CFR, Part 255: "Guides Concerning the Use of Endorsements and Testimonials in Advertising." The opinions expressed in this post are entirely my own. Your experience with the product may differ from mine.
PS- The other two giveaways: