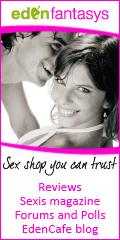 I blog for EdenFantasys twice a month. Most of us all know that though, right?
Last time I blogged as I finished writing up the last post. I saw something I wished I had seen before I started writing. I made a mental note to let you know about it. Maybe some of you do? I thought it was pretty neat and wished someone had shared it with me sooner. Oh well - I guess someone did! EdenFantasys did! What I am sharing with you; and there are all sorts of brands and models; are vaginal balls. Well- not sharing. haha! Informing. That is a better word, huh?
These uniquely designed vaginal balls have easy to use functionality. A hygienic silicone casing usually covers two plastic oval balls, that are attached to each other which each in turn have a loose sphere inside that shifts as you walk or move around.
What the balls do, is force your muscles to tighten as you walk around all day unnoticing. This in turn, tightens up and strengthens your vaginal muscles. Similar to doing a kegal. This will help prevent vaginal prolapse, and numerous other problems we encounter as we age.
We women, especially those with kids, who have had natural childbirth. We have to be proactive about our vaginal health!

The balls have many brands and models as I stated earlier. Some have only one on a string, and some have two.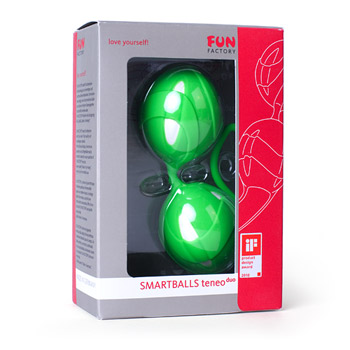 Like brands; there are many prices & designs.
I recommend you really study up before you just buy them.
Edenfantasys is a great site to buy them on because they are one of the biggest and most popular adult needs sites, and they really help you out when it comes to reviews.
Who wants to buy something online when they cant see a real size? EdenFantasys does that for you.
Who wants to buy a toy that has only one POV or review? Most likely the manufacturers? Wouldn't you want to read a lot of different peoples opinions? EdenFantasys does that! In addition, if you scroll to underneath the initial product pictures and info you will find a video review on almost every product/toy.
These are extremely helpful in deciding purchases.
Don't you want to shop somewhere that has everyday low prices and an enormous selection? Again, EdenFantasys does that. Some of the vaginal muscle toys are as low priced as 6.99, and a few are as high as $300 + . Most are around 20-40 dollars though.
If you are interested in these Vaginal Balls, the two I am most interested in on the site are: Desi Vaginal Balls and Smart Balls Teno. If you want to see all they carry, then simply look/browse here:
Exercisers for vaginal muscles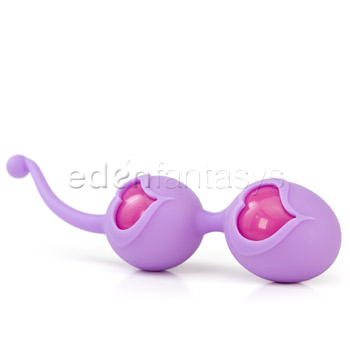 Disclaimer: I was compensated for this post. Still the opinions are directly my own and being paid for them makes no direct effect on my opinion. Thanks!