OK, so all of you that read my blog regularly know that I have partnered with Shutteffly, and they sent me 25 free cards for me and a code for 25 free cards for you! :)
Now I get to give you some cards too!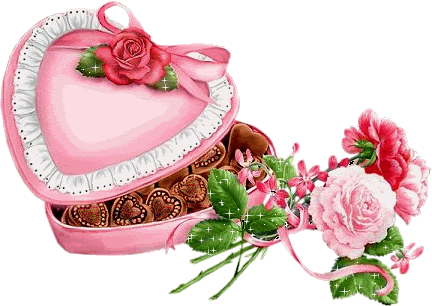 Before we get to that, let me tell you my review of Shutterfly, since I can't tell you how awesome the cards
probably
are...
Whats sad is the hard time I had with Shutterfly over these cards.
Honestly.... it was my mistake. But their customer service lacks much to be desired. Lets just say this. Check your shipping address. And then.. re-check it.
Shutterfly was on a blog review site asking for reviewers to help them promote their Valentine's cards, so I took the deal! I made a really cute card of Giana, Devonny, & I, with all of our names in it.. then... after I placed the order noticed.. OOOPPS! They were sending it to my old address in Connecticut.
Yes, I am totally at fault.
However when I called UPS (That- in itself, was oh so frustrating. Don't ask. To sum it up, DEATH HOLD, dropped call, Death Hold again, transfer, wait, wrong area, transfer wait....) It took about an hour for UPS just to tell me that they can't change the address on it anyway. The last lady at UPS I talked to (and I talked to FIVE) said, "Hey, Why not just call Shutterfly? Since your doing a time sensitive promotion for them, they'll probably just ship it again to you."
Light-bulb!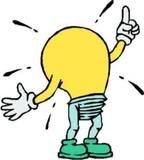 Great idea! So I call them. EHH, not so much. They say I can either wait for them to be re-directed to Shutterfly, and make a note of my address, and hopefully they will eventually make it to me. Or, basically what the lady was telling me was, I would have to pay another almost 7 dollars to have them re-shipped. The problem with waiting- is this is a Valentine's Day promotion. By the time they go from Atlanta (the starting point) to Connecticut, back to Atlanta, then.... FINALLY to me, It will probably be almost March. And thats if, and thats a BIG
if
too,
it even gets
re-directed. I used to live there, and know for a fact, thats Navy Housing. Most of the mailmen, see so many people come and go they dont know who lives where! I got other peoples mail, ALL the time! If the person that lives there opens it... it going to go in the trash. Its photos of someone's children with their names on it!
The cards cost was around 30. Now, I suppose in everyday life, just paying the shipping again... that would be a pretty good deal. But considering when a blogger reviews a product they NEVER have to pay to have it shipped to them. I wasn't going to pay again. So I nicely asked to be transferred to her supervisor, since its not within the rules shes bound to by Shutterfly to be able to help me. Maybe someone else could. So then, this guy Ryan comes to the phone. He is absolutely no help,
extremely rude
, tells me, " Why don't I just blog about it if I don't like it?" Well, you know what Ryan? I will!
Like I said, if that was to happen to a customer, and they were at fault, they would probably be grateful they only had to deal with re-shipping fees. But again, the customer service aspect? Well if I had to grade them.. I'd give them a big
FAT
F
Now that I've got that off my chest, I am still doing their giveaway. For those who are not so turned off they do not want to deal with Shutterfly.
ENTRY RULES
All you have to do, is
follow my twitter
and leave a comment on this post with your Twitter username. And your entered. (You can click above where it says, "Follow my twitter"
OR
you can click the button with Twitter's blue bird bursting out of an egg on the right sidebar)
OPTIONAL EXTRA ENTRIES
You can get one extra entry for each of my sweepstakes you tweet
cut and paste one, or all, of these red words into your twitter, then leave a comment below telling me you did.
Enter to #win 25 free photo Valentine's Day cards from @shutterfly @1caseycolette http://tinyurl.com/4v6e9kk #giveaway #sweepstakes
Enter to win a half lb of Truffle's on Locomotion of Expressions @1caseycolette http://tinyurl.com/6bn4cwg #sweeps #giveaway
This promotion will be a quick one, so you can get your order in and
hopefully
have your cards delivered by Valentine's Day. Shutterfly's shipping takes an average of 4-6 days, depending on where your located. So I would recommended placing the order on the 9th. Therefore, the sweeps needs to be done by the 8th. It will be over at noon Feb 8th, so there probably won't be many entries. Good Luck~
P.S. I think I'm going to snapfish.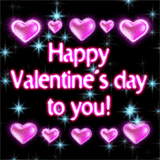 P.S.S. Did I forget to say, "Happy Valentine's Day"
(Love & Hugs to all my friends, family, and followers... (( My FFF ))